DYU D3F 14 Inch Small Electric Bike Folding Ebike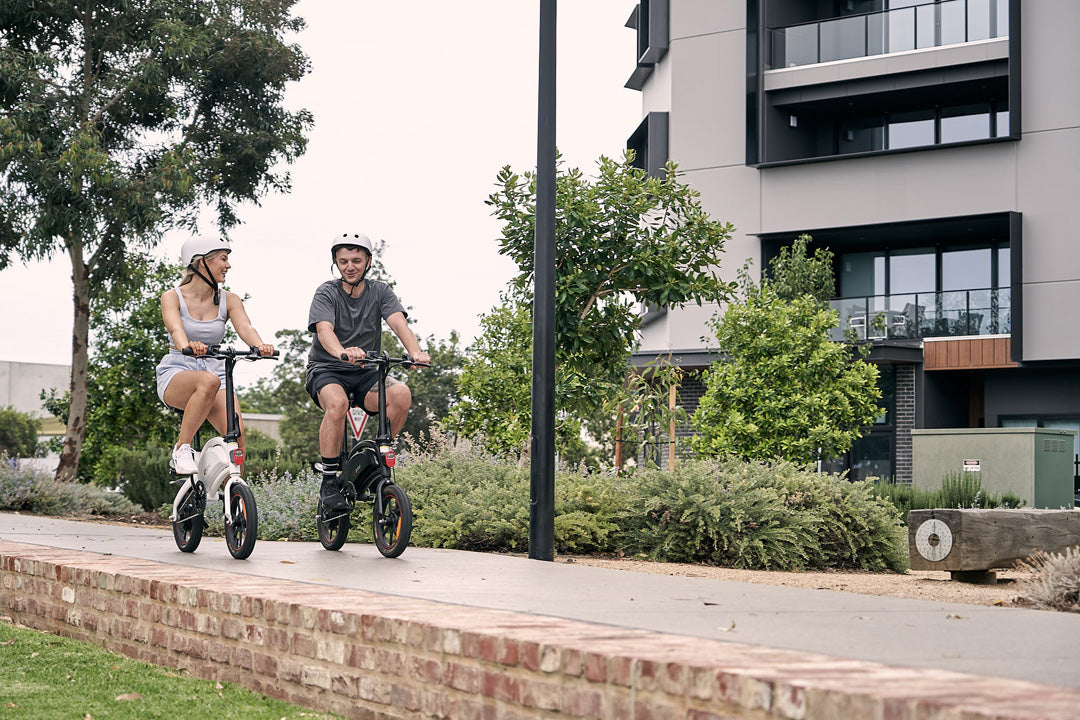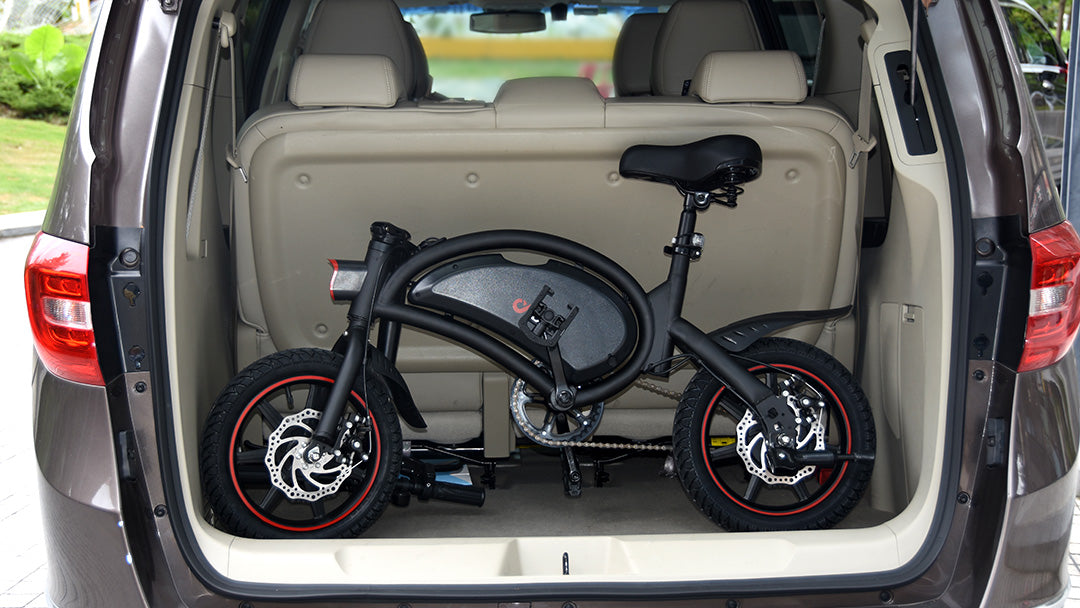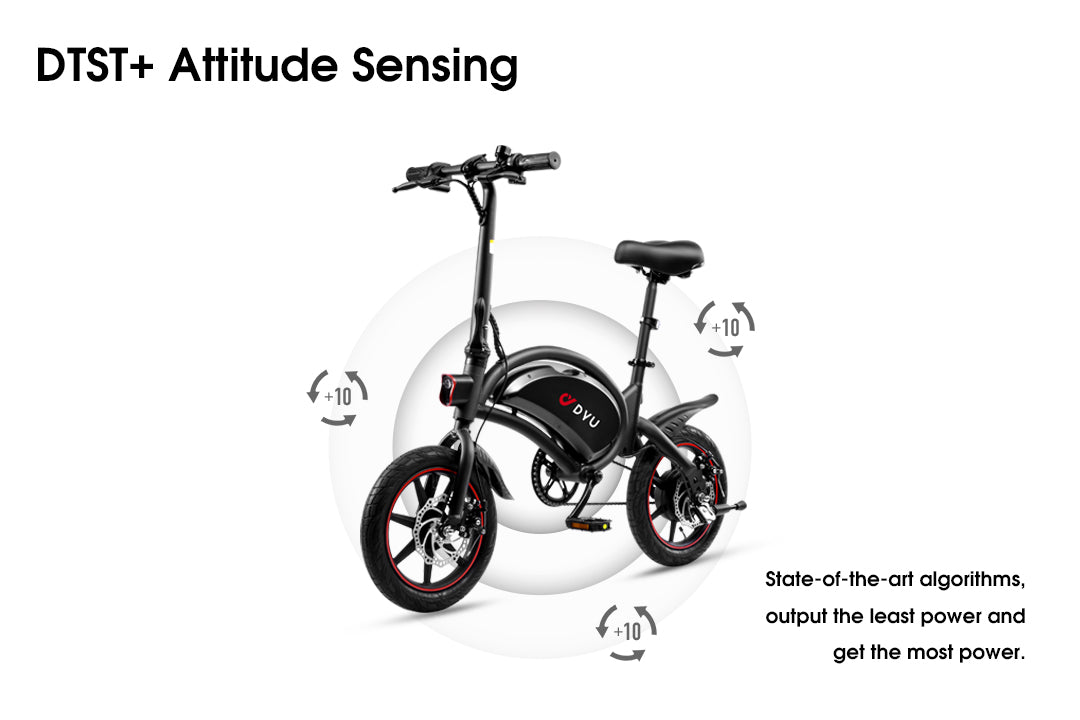 Per charge in pedal assist mode

Per charge in pedal assist mode

DYU Small Folding Electric Mini Bike
Foldable Small Electric Bike
It is light and small. Take it anywhere with you.
LCD Display
Battery level is displayed on an LCD screen.
High brightness headlights
The bright light shall guide you through the darkness safely.
Comfortable Seat
A thick sponge is in place to make your seat even more comfortable.
36V, 10 Ah lithium battery
Accomplish 30-37 miles with each charge.
Wear Resistant
The highly durable vacuum tires are also blowout resistant.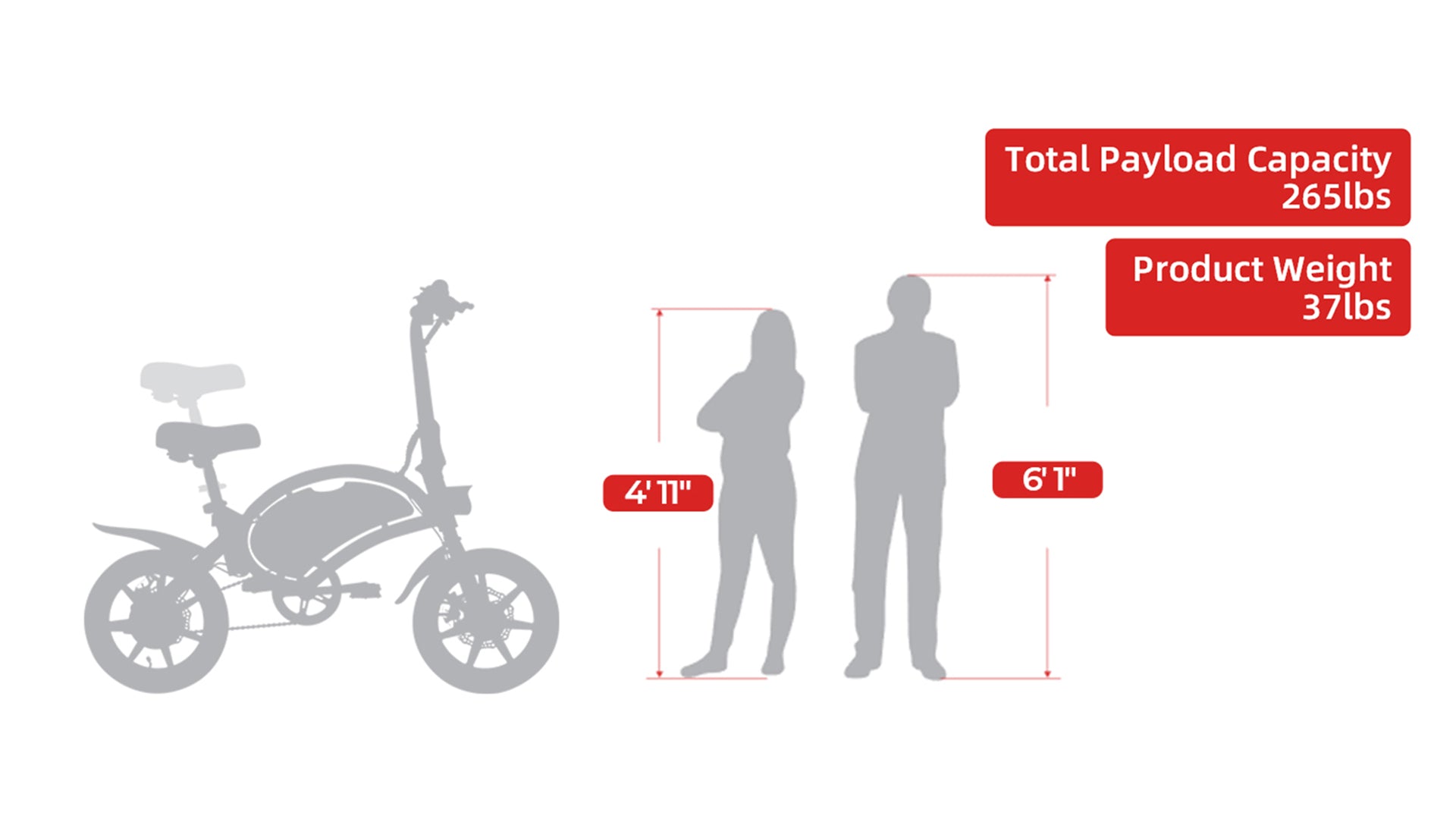 Patented Product
Independent R&D with original design
The simple, light and stylish D series, popular in the West, is designed and developed by DYU independently. DYU holds the design patents in the United States, Europe, and other regions.
If you are over 14 in England, Scotland and Wales you can ride an electric bike on the roads without paying tax, insurance or a licence, although it is a good idea to take out personal accident and third party damage insurance. By law, you do not need to wear a helmet.All this applies to 'standard' e-bikes or EAPCs (electric assisted pedal cycles), which you need to pedal, which have a motor that provides up to 250 watts of assistance and a speed limit of 25kph (15.5mph) for motor assistance。
In the UK and EU, the motor on an e-bike must stop helping at 25 km/h (15.5 mph). Above this speed you need to pedal under your own power. DYU e-bikes have a maximum speed of 15.5MPH, so you can legally hit the road.
DYU D3F 14 Inch Mini Folding Electric Bike
Delivery may be delayed due to COVID-19.
We value each and every customer, and customer satisfaction is always our top priority. Upon every order, we do our best to ensure the fastest possible delivery so that our customers can enjoy the ride right away. Yet in case of any delay beyond our control, your patience would be highly appreciated.
We provide shipping to destinations listed below, via DHL, DPD, or Local Service, free of tax. For other locations, please confirm with us as shipping may not be available or require an extra fee.
LOCAL SHIPPING DESTINATIONS & SHIPPING ARRANGEMENT
Handle time: 1-2 business days.
Product Type
Warehouse
Destination
Delivery time
Cost
Remarks

eBikes

Poland
EU
2~7 business days
FREE
Excluding Outlying islands.

eBikes

Birmingham
UK
2~5 business days

FREE

Excluding Isle of Man,
Belfast, Jersey, Guernsey.
Accessories / Parts
China
All over the world
7~14 business days
FREE
Excluding remoted area.
WE SHIP TO
Austria, Belgium, Denmark, Finland, France, Germany, Ireland, Italy, Latvia, Lithuania, Luxembourg, Netherlands, Poland, Portugal, Spain, Sweden, and United Kingdom. We DO NOT ship to PO BOXES or APO, Frisian, Canary or Channel Islands.
SHIPPING CHANGES
NO CHARGE for changing the address BEFORE the tracking number is generated.
€80 WILL BE CHARGED when the in-transit logistics information shows that the change is successful on DPD, UPS, FedEx, DHL or any other shipping service.
€150 WILL BE CHARGED if the package is refused by the customer upon delivery, or delivered to the wrong address provided by the customer.
€150 WILL BE CHARGED if the package has already been delivered to the original address successfully.
ORDER TRACKING
You can track your order and shipping & handle information on your account if you have registered one on dyucycle.com. If you haven't registered on our site, you can also track your package here with your tracking number. For more shipping information, For more information, you may email us service@dyucycle.com. and we will get back to you in 24 hours.
Please Notes:
Shipping time can be affected by variable customs clearance time and public holidays. If your package has not arrived as estimated above, please feel free to contact us for more information.
On public holidays, manufacturers and couriers may limit operation, which is beyond our control. Normal operation will resume immediately after the holiday.
It can take a few days before the tracking number appears in the courier's system. Check again later when it is not available yet.
All shipping time shown above is estimated based on data from past orders. It is for reference only.
We will responsible for any lost, stolen, or damaged items due to the actions or inactions of DPD, 

UPS, FedEx, DHL

or any other shipping service.
You may pay us to arrange the shipping for you, and this shipping cost will not be refundable. You may also find a trackable shipping service on your own and pay them directly.] We cannot guarantee that we will receive the item you attempt to return. For more information, please review our Limited Warranty Terms, which are incorporated into by reference and form a part of these Terms.